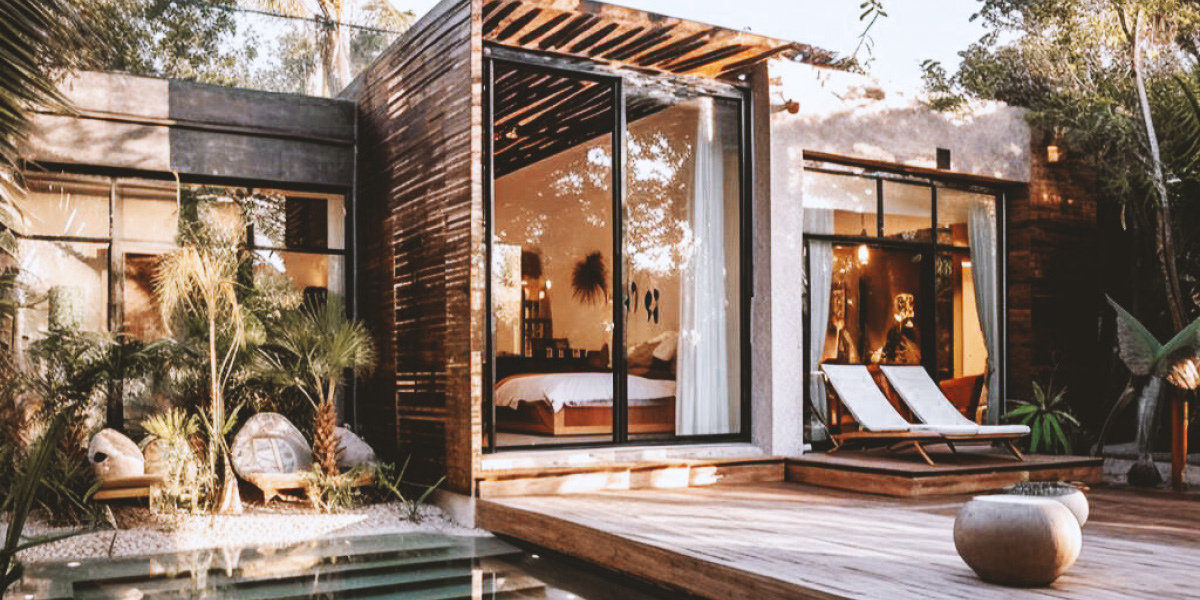 ITZEL'S POOL
COMING 2024
Introducing "Itzel's Pool" – a captivating home nestled in the heart of Tulum's lush jungle. This enchanting abode offers 3 bedrooms, 3.5 bathrooms, and a haven of tranquility in its pristine pool.
Step into Itzel's Pool and be transported to a realm of serenity. The glistening emerald pool, surrounded by tropical flora, creates a soothing oasis. This safe and loving sanctuary provides a respite from the world outside, where cherished memories are made and treasured.
Itzel's Pool is more than just a home; it's an embodiment of harmony between humans and nature. With sustainable features like solar panels and rainwater harvesting, this house demonstrates a commitment to both comfort and environmental consciousness.