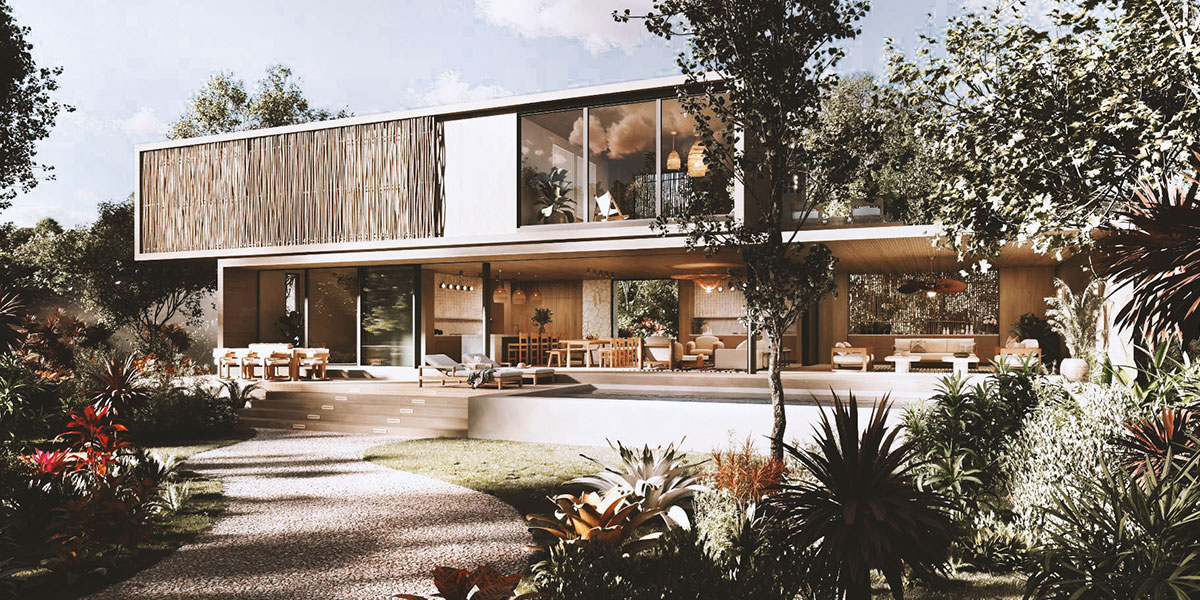 CASA TIKAL
Presale
Introducing the Amazing Residency in "Los Arboles" by Architect Group Scott Huggins.
Are you looking for a luxurious and serene living experience close to Tulum? Look no further than the amazing residency created by the renowned architect group Scott Huggins! Located in the picturesque area of "Los Arboles," this residency offers a perfect blend of modern architecture and natural beauty.
With its prime location just a stone's throw away from Tulum, this residency offers easy access to all the exciting attractions and activities that Tulum has to offer. Whether you're looking to explore the ancient Mayan ruins, soak up the sun on the beautiful beaches, or indulge in the local cuisine, this residency provides the perfect home base.
The residency itself is a true masterpiece of design, featuring stunning architecture and luxurious amenities that will exceed your expectations. With spacious living areas, state-of-the-art appliances, and top-of-the-line finishes, this residency is the perfect place to call home.
Don't miss out on the opportunity to own a piece of paradise in Tulum. Contact us today to learn more about this amazing residency and take advantage of the pre-sale opportunity!