The tulum ruins are situated on 12-meter-tall (39 ft) cliffs along the east coast of the Yucatan Peninsula on the Caribbean Sea.
Tulum is famous for its Mayan ruins, and there are several ruins in the area that are considered to be must-visit sites:
1. Tulum Ruins – The Tulum Ruins are the most famous and easily accessible Mayan ruins in Tulum, located just a few minutes from the town center.
2. Coba Ruins – Coba is an ancient Mayan city with towering pyramids, some of which you can still climb. It is located about an hour's drive from Tulum.
3. Muyil Ruins – Muyil is a lesser-known site located south of Tulum, but is notable for its well-preserved structures and peaceful atmosphere.
4. San Gervasio Ruins – San Gervasio is the largest Mayan ruin site on the island of Cozumel, located just a ferry ride away from Tulum.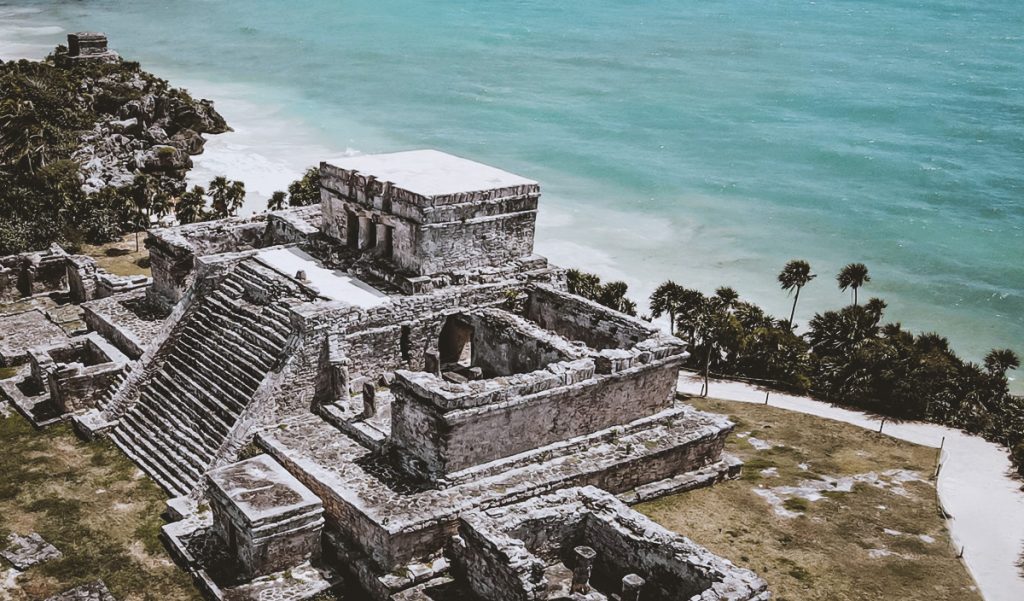 These are just a few of the many Mayan ruins in the Tulum area, and the best one for you will depend on your interests and what you are looking for in a Mayan ruin experience. Regardless of which site you choose, you're sure to be inspired by the rich history and culture of the ancient Mayan civilization.