PEACEFUL • PRIVATE • WELCOMING • LUXURIOUS • NATURAL •
At DEELUM, our deepest passion is creating naturally-inspired sanctuaries that are influenced by the organic magnificence of Mexico. Designed as elevated spaces to call home, our hand-picked portfolio of high-end properties in Tulum are carefully placed in prime locations that are curated with detailed intention to provide the best in privacy, security, and comfort, all while living in harmony within the breath-taking natural environment that Tulum is world renowned for.
Our Casa Siet, Casa Cinq, and INKU locations are situated in the trendy and upscale Selvazama neighborhood, where cutting-edge architecture, sustainable design, and a vibrant lifestyle meet the turquoise waters of the glimmering Caribbean coast.
Looking for the ultimate in exclusivity? Our spectacular properties in Los Arboles are home to one of the most highly privileged and sought-after gated communities in all of Tulum that are just a quick 15-minute drive to the awe-inspiring Mayan jungle where many adventures await.
For visionaries seeking to make their mark by creating an exceptional space from the ground up, our Tulum 101 plots are part of a future-oriented master-planned community.
From luxury airport transportation to facilitating spa and dinner reservations, all Deelum residences offer top-of-the-line amenities to meet individual needs, while maintaining the elevated appearance, experience, and sense of community that Deelum is known for throughout Mexico.
Tulum is continuing to grow at an amazing rate thanks to the diverse and talented people it attracts from all over the world. Our team whole-heartedly believes that one must fully immerse themselves in the local community in order to realize a successful project. To truly understand the jungle is to coexist with it. We take great pride in our firsthand experience living and working in Tulum, together with the highly-valued local connections that we have nurtured along the way.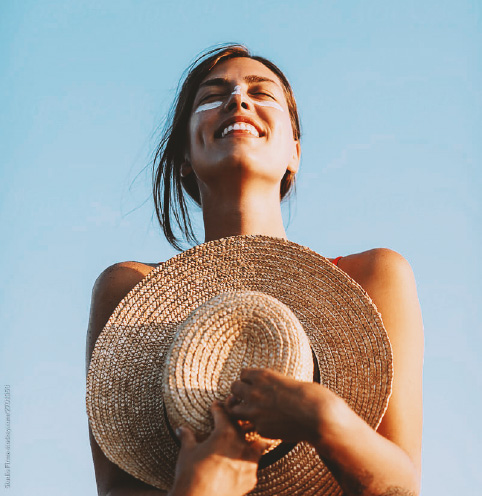 It is always our number one goal and priority to make our clients smile by finding the perfect home for them to make memories to last a lifetime. We have a reputation for under promising and over delivering; a philosophy that is at the heart of everything we do at Deelum. Let us help guide you to find your unique sanctuary in this special piece of paradise. It's our promise to you.
THE MORE YOU HAVE, THE MORE YOU SHOULD GIVE BACK.

Michael Dee and his team at Deelum offer discerning clients the perfect balance of privacy and luxury
with warm and welcoming places to live, work, and play in prime locations across Tulum.
The brains behind the brand, Michael Dee has a proven track record of building innovative companies and successful brands from scratch by keeping his finger on the pulse of what's new and next. With forward and inclusive thinking, his guiding goal has always been to give back to the local community with the motto: "The more you have, the more you should give back."
Michael is known for founding some of the top-performing media companies in the U.S. and Mexico, including AZFoothills.com and InMexico.com. Since its beginnings in 1997, AZFoothills has grown to become one of the largest and most trusted media brands in Arizona, and remains one of the most-visited websites for luxury lifestyle content in the U.S. Michael also brings a wealth of experience in the real estate industry, having worked with top-level developers, architects, custom home builders, real estate agents, luxury residential projects, and luxury resorts over the past 25 years across North America.
After traveling far and wide all over Mexico in search of the perfect place to call home, Michael fell in love with Tulum for a number of reasons.
This chic Mexican beach destination originally became a hotspot as an elegant, understated escape that provided barefoot luxury, creating a newfound sense of freedom as a world of its own.
A few years later, the Tulum of today has evolved into a whole new ecosystem. It is now home to an international influx of expats and locals who share a common vision of creating a lifestyle enriched by culture, nature, and freedom away from the confining societal systems of today. Already home to multiple major hospitality groups and hotels, Tulum is a buzzing destination with the recent arrivals of Azulik Residences, Nobu Hotels & Residencies, The St. Regis Hotels, Soho House, Forbes, and W Tulum coming soon. What was once a dirt-road destination will soon boast seamless transportation options, including its own train station located a mere 15 minutes from Selvazama, a private airport 25 minutes from the city center, and the International Green School Tulum that's within walking distance for families looking to settle and build their nest in the jungle.
Michael had the foresight to identify this influx of interest earlier than most, claiming his first plots prior to the explosion of tourism seen during the pandemic. Acknowledging the bountiful opportunities in Tulum, Deelum is among the first to build highly expansive, private, and luxurious homes in the area. Complete with all of the cutting-edge fixtures of a modern home in the U.S., Michael and his dynamic team are producing a new quality of life in Tulum, not just a place to live.
"Tulum is the future, we have all of the major luxury brands coming, the airport, a train line, it's a place of such an elevated caliber that has never been seen before in the Riviera Maya," says Michael. "I am so happy to call Tulum my home and I can't wait to share it with others." While a large level of expansion is happening in Tulum, Deelum has placed a primary focus on ensuring the natural landscape and ultimate security are not compromised. Tulum 101, Mondo, and INKU boast the most generous levels of greenery seen in the area, protecting the spaces around the properties, yet maintaining an expansive and luxurious interior.
For those looking for a real escape from it all, Los Arboles is home to our more remote plots, nestled within protected land that's just a 15-minute drive from Tulum's center. The community of expansive luxury homes is part of a true conservationist compound, with restrictions on the development of space and design features in order to protect the peaceful environment that surrounds the project.
It is this incredible opportunity to live in such a luscious, peaceful, and natural environment, without compromising on modern luxury and comfort that makes Tulum so unique. It cultivates a soulful community of individuals who share the same vision of conscious living, which is priceless, luxury living made simple.
Michael first moved to Mexico in 2015, launching his media site InMexico.com, which showcases the most inspiring people and the best places to stay, play, eat and live in Mexico. He's met and featured Mexico's top architects, designers, and chefs, who have since become part of the Deelum family. Real estate is at the core of the company's focus, along with these inspiring local tastemakers. Michael has established working relationships with some of the top luxury brands across Mexico, including Discovery Land Company, Four Seasons Resorts and Residences, The Ritz-Carlton, and Rosewood Hotels & Resorts, just to name a few.
In 2021, after much research and travel across Mexico, Michael took the initiative to move to the place that resonated with him the most: Tulum. After making the leap south of the border, selling his U.S. home and AZFoothills media company, Michael found the perfect combination of a healthier, more peaceful lifestyle and an abundance of business opportunities within an inspiring international community here in Mexico where he is now a proud resident.