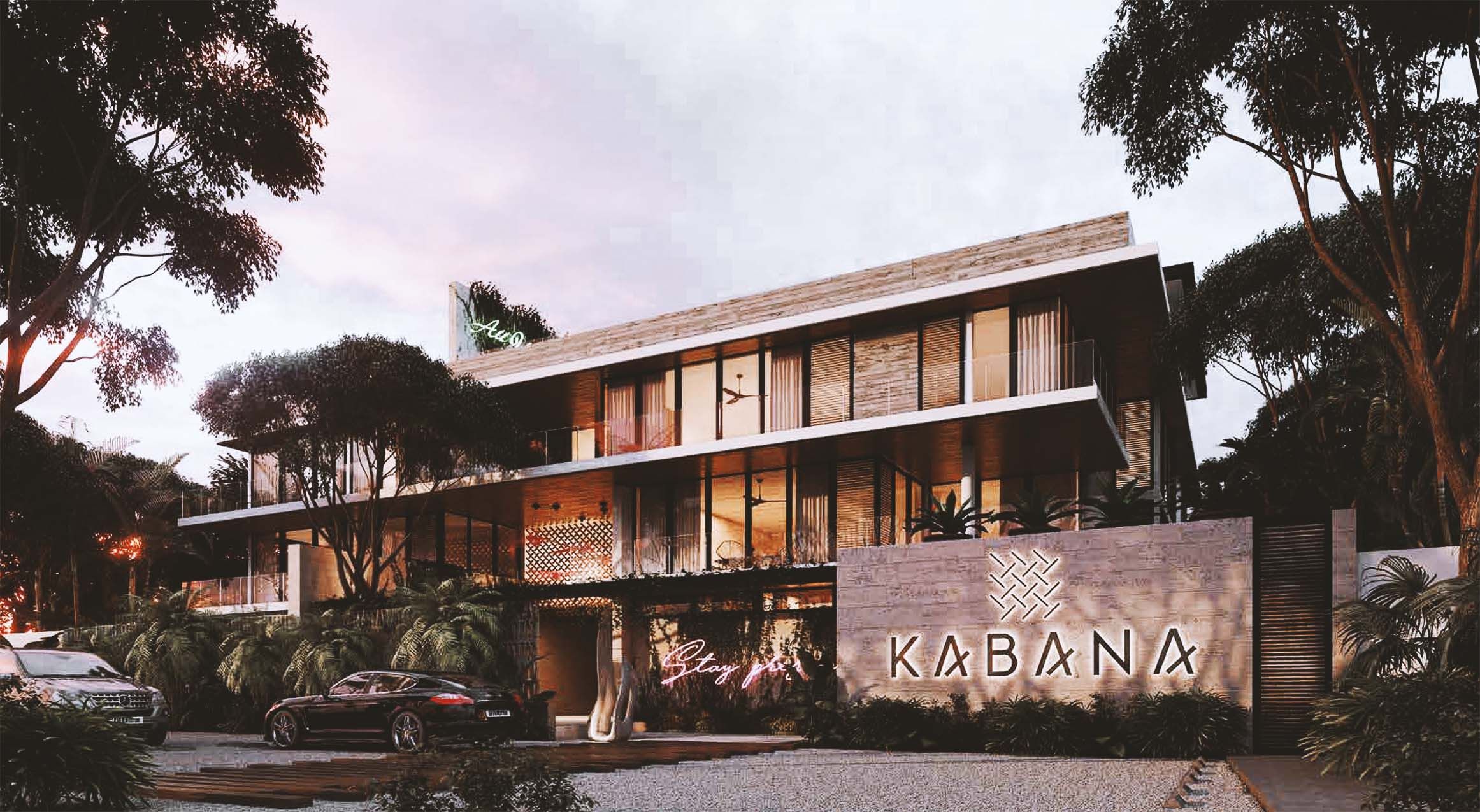 KABANA
PRESALE
(KABAHNAH) The house of the lord of the mighty hand. Evoking pre-Columbian roots, mentioned in the Mayan chronicles, "Nah": House, and "Kabah": powerful hand. A unique concept in Tulum to enjoy the environment and mysticism of this magical town.
Introducing KABANA - a stunning new project located in the heart of Aldea Zama in Tulum. This exclusive development is set to become the jewel in the crown of this beautiful destination, offering a unique blend of luxury and nature. With its prime location, KABANA is perfectly positioned to offer the best of both worlds - the tranquility of the jungle and the vibrancy of Tulum's world-renowned beach scene.
At KABANA, we have created a sanctuary where you can escape the stresses of everyday life and immerse yourself in the natural beauty of this magical place. Our design philosophy is centered around creating a harmonious balance between the architecture and the environment, ensuring that every aspect of the development is in perfect harmony with its surroundings.
Our luxurious villas and condos have been designed to offer the ultimate in comfort and style, with every detail carefully considered to create a space that is both elegant and functional. Whether you are looking for a spacious family home or a cozy retreat for two, KABANA has something to suit every taste and budget.
So why wait? Come and experience the magic of KABANA for yourself and discover why Tulum is one of the most sought-after destinations in the world.